Top 10 Up-and-Coming Cities Around the World
02 November 2016 by Emma Kantrowitz | 1 min read
HYPERLOCAL
It's no surprise that cities like Hong Kong, Singapore and New York are desirable places to live. They have booming economies and thriving cultures to match, but they also have an enormously high barrier to entry: These three cities are some of the most expensive places to rent and buy homes in the world.
If you're interested in moving to a new city, look instead to the regions on the rise—places that have had high housing demand and high annual growth over the past year. CBRE's recently released 2016 Global Living report examines the housing market of 35 cities around the world, focusing on major hubs and rising metropolises.
"We focus on how the residential property market in each of our global cities has performed over the last 12 months, analyzing each city's individual story," says Jennet Siebrits, head of residential research at CBRE Residential U.K. "What has been the standout achievement in each city? Have prices changed dramatically, have rents moved up or down, or have certain areas within the city become suddenly popular with locals or those from overseas?"
"Urbanization of the world's major cities continues unabated, and with this will come the need and desire for more housing, be it renting or buying."
Here are the top 10 up-and-coming residential markets, ranked by annual apartment price growth.
As Turkey's cultural and economic hub, home prices in Istanbul…
Housing prices in this coastal seaport city have grown due…
Since China's recent stock market decline, investors have turned to…
A financial and cultural powerhouse, London's apartment price growth hit…
Sydney is in the midst of a construction boom, which…
Strengthened by increased economic growth over the past five years,…
With the lowest unemployment rate in over 24 years, growing…
Miami's housing market grew in the past year, mainly as…
After the stock market tumbled last year, demand in Beijing's…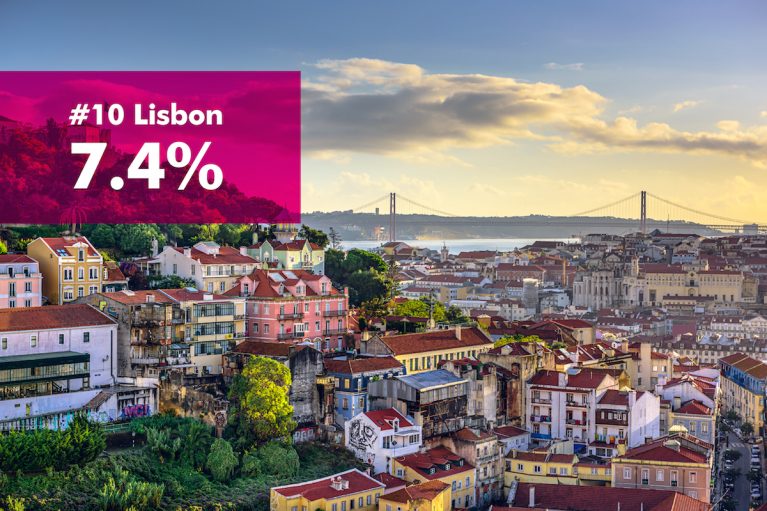 With increased housing supply attracting citizens back to the city…