How Family-Owned Candy Companies Keep Up in a Changing Retail Landscape
14 February 2017 by Emma Kantrowitz
THESE WALLS CAN TALK
It's Valentine's Day, which means that people around the world have one thing on the brain: candy. Last Valentine's Day in the U.S. alone, love-struck revelers spent around $1.7 billion on sweet treats. But for people working in the candy-making industry, sweets and chocolate are on the brain all day, every day.
For long-standing family-owned candy and chocolate companies around the globe, while the product is of first importance, family legacy is a close second. From Nathu's, a third-generation sweets manufacturer and retailer in New Delhi, to See's Candies, originally a Los Angeles, California, shop that was bought by billionaire investor Warren Buffett and has expanded to over 200 locations, companies are building off years of experience to create inventive new products, while pulling from decades of history to maintain traditional favorites.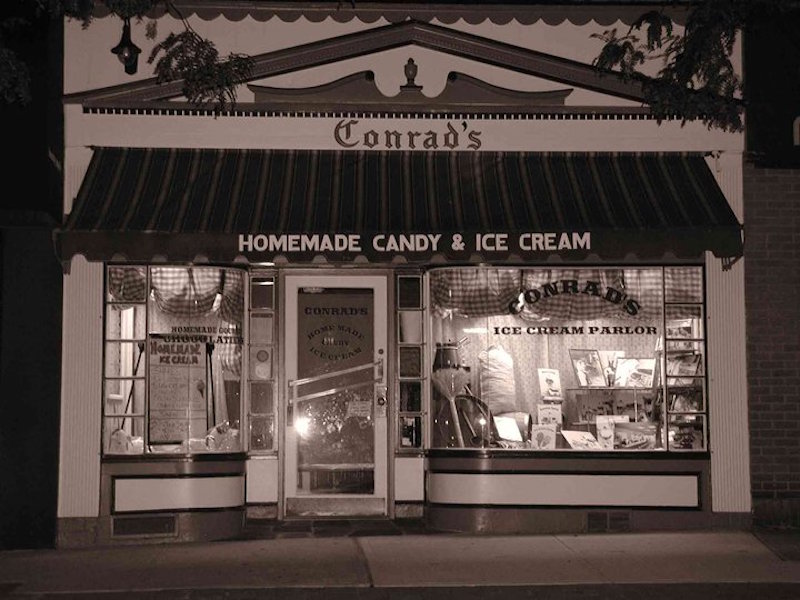 When Conrad's Candy first opened Westwood, a small suburb of New Jersey, in 1928, the town had nine soda fountains. Today, though the store has evolved over its almost 90 years in business, it is the only original soda shop left standing.
"Back then, the business model was ice cream, chocolates and a luncheonette, and we carried that business model all the way up until about seven years ago, when we got rid of the luncheonette," says J.J. Krachtus, third-generation owner of the shop. "A lot of customers were disappointed when we closed the luncheonette, but you can throw a rock and hit 20 awesome lunch places in the neighborhood. Good homemade ice cream and candy, on the other hand, is pretty rare."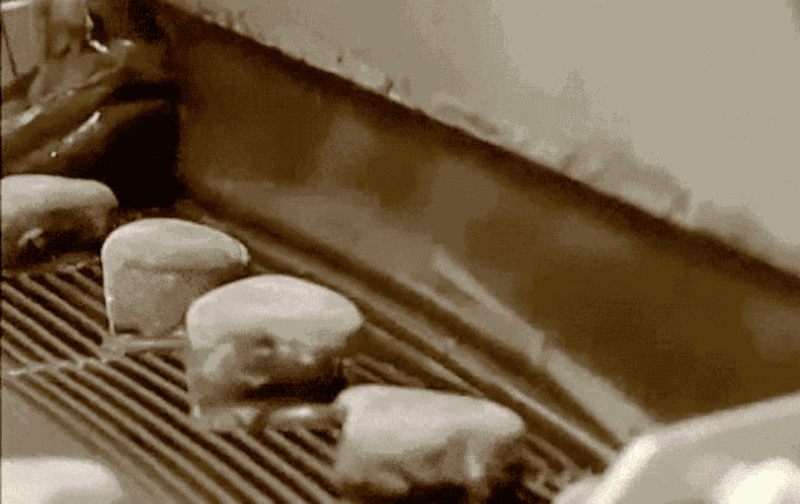 When Krachtus took over the shop from his parents around a decade ago, he knew he had to tweak the business in order to keep up with the ever-changing retail environment. Out went the luncheonette in order to make room for more chocolate and ice cream (the single shop produces 90 percent of its chocolate products and all of its homemade ice cream), and in went a walk-up window. Now, the inside shop can close early and the walk-up window allows the business to serve ice cream well into the night.
Good homemade ice cream and candy, on the other hand, is pretty rare.
"I get to take all the experience and knowledge my family has and apply it to a business format that can adapt. The walk-up window at night is sort of an adaptation on a business model that doesn't work. A soda fountain takes too much time, energy and labor to run, and no one wants to pay $7 for an ice cream cone to offset those costs. So we have the walk-up window, and because of that, we've sold more than five times the ice cream than we did before," Krachtus notes.
Similarly, when the Boise-based Idaho Candy Company's factory was built in 1909, the area was a bustling manufacturing hub with dozens of factories. Today, the 23,000-square-foot-factory is an outlier among the city's quickly redeveloping downtown neighborhood.
"We're in this old, four-story factory. We still make marshmallow on the fourth floor, toffee and brittle on the second and chocolate in the basement," says Dave Wagers, the second-generation son of the latest family to own the company. "The building still works fine for manufacturing, but that the area grew up around us makes it difficult. But the combination of the old and the new makes it a really cool place to work."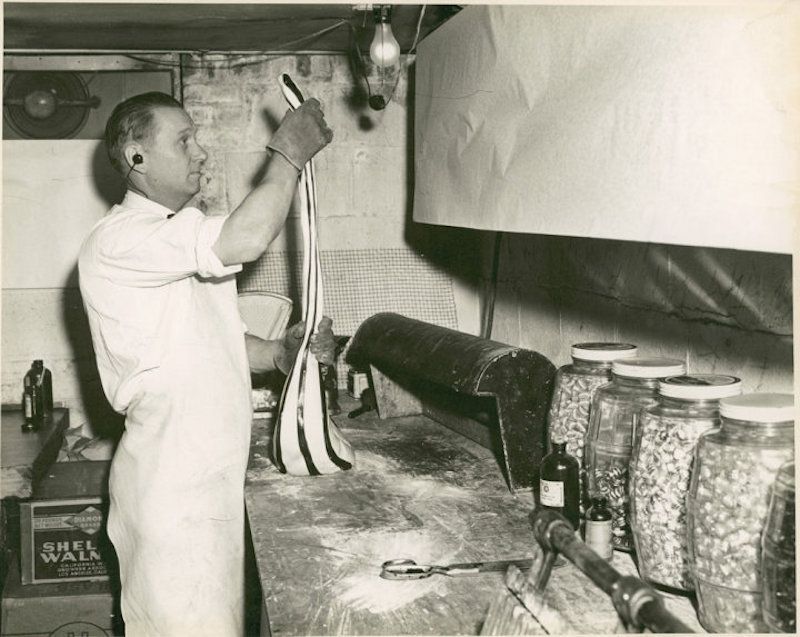 After decades focusing on both manufacturing and distribution, Wagers decided to drop the distribution arm to focus solely on manufacturing. Today Idaho Candy Company produces four of their own chocolate bars—the famous Idaho Spud Bar, which has been around since 1918, the Old Faithful Bar, the Cherry Cocktail Bar and and Huckleberry Gems—as well as three varieties of Owyhee Butter Toffee, made the same way since 1925, and around a dozen different types of other candy.
"The bars we make are pretty unique, especially the Idaho Spud Bar. That's the bar that keeps our doors open," Wager says. "In many ways, we're an old nostalgic candy company. If you try and stretch too far beyond your base, you lose focus. As successful as [the company] is – we're continuing to grow, our market penetration does well—we know we're going to do well in Idaho and surrounding states, so that's what we stick to."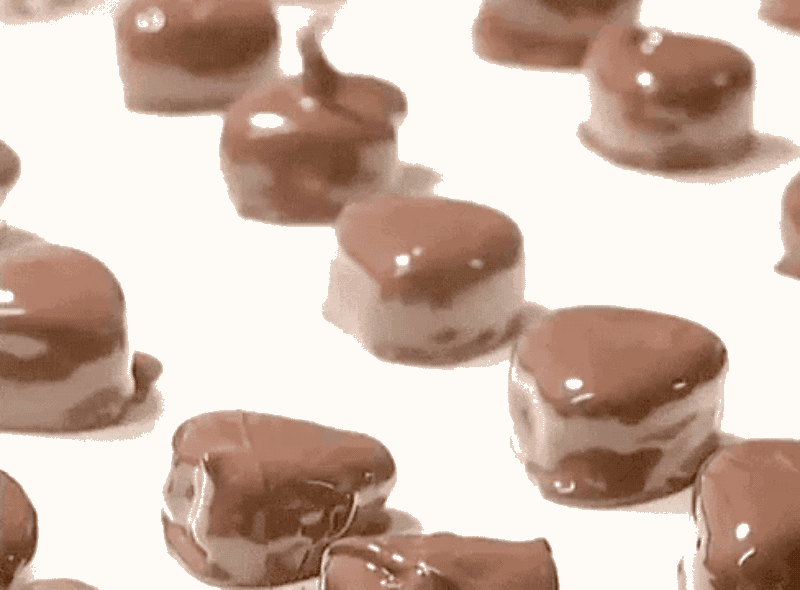 Continuing to adapt to maintain the business for future generations isn't easy, but both Wagers and Krachtus are committed to honoring company history and maintaining quality.
"We're not trying to hit a home run, but we're trying to hit singles on a regular basis," says Wagers. "I just turned 50 and I intend on running this business for another 10 years, at least. Our goal is to make this a profitable business that can continue for a long time, and if someone else wants to buy it, that's great. If our kids decide they want to take it over, that's great too. They like the idea of the candy company, for sure."
MORE FROM THESE WALLS CAN TALK: