Heart of Steel: Pittsburgh Office Market Still on the Rise
28 February 2017 by Daniel Rosen
PLAY OF THE LAND
There is something "new" about Pittsburgh these days. The city, one of the oldest in the United States, has long been known for its energy industries, its storied professional sports teams, and even the "almost famous" sandwiches at Primanti Brothers.
Today, "Steel City" is being recognized as one of the strongest secondary U.S. real estate markets, thanks to its relatively low-cost workforce, limited new supply pipeline in coming years, and competitive occupancy costs, per a recent CBRE Global Real Estate Market Outlook report.
"The city has successfully repositioned itself as an attractive live-work-play environment. The growth in jobs there will generate 1.1 million square feet of office demand," says Richard Barkham, global chief economist at CBRE.
While this amount of square footage may seem small in the global scale of things, it will outstrip supply.
"We expect the rate of job generation in Pittsburgh, particularly professional and business services, to pick up markedly in the next few years," adds Barkham.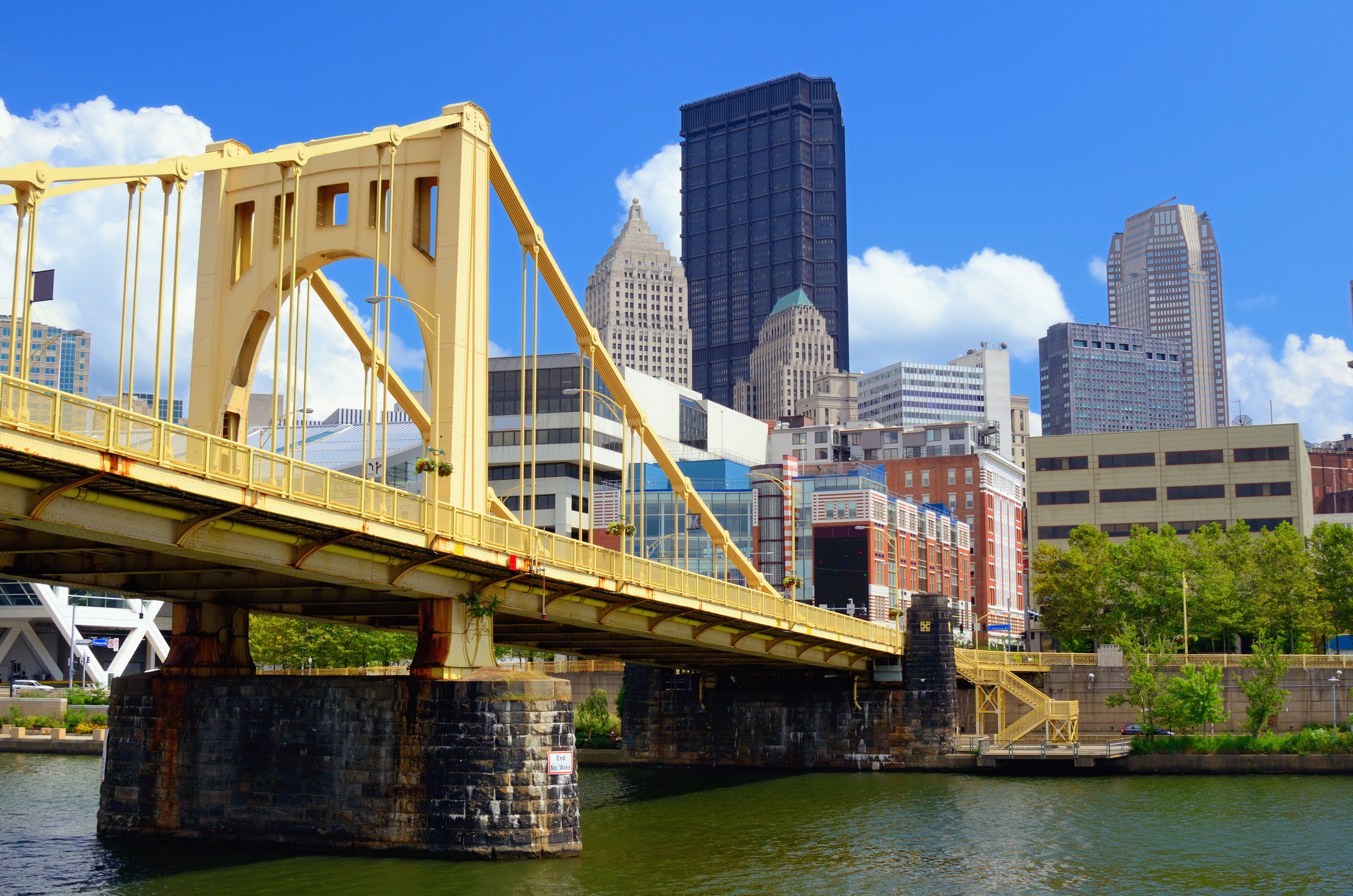 SOMETHING 'NEW' FOR INVESTORS
Pittsburgh in recent years has lured in several major global tech firms–and along with them has come income and steady job growth. A new generation of startups like Anglr Labs and RoBotany is a strong indication that Pittsburgh will continue to grow as a tech hub for many years to come.
We expect the rate of job generation in Pittsburgh, particularly professional and business services, to pick up markedly in the next few years.
With Pittsburgh's increasingly dynamic workforce and growing business environment, "investors also appear to be interested, with US$1.4 billion of capital inflow, up by 50 percent from 2015," says Barkham.
According to CBRE Research, Pittsburgh joins Phoenix, San Diego, Tampa, Oakland and St. Louis as the secondary U.S. markets to see significant rent growth in the next three years, with Pittsburgh expected to see an increase in office rents by over 4 percent.
"In the global scale of things, this may not be huge, but the growth in jobs and office demand will outstrip supply," says Barkham. "So rents will pick up."
In fact, Pittsburgh is gaining notice with those investors looking to take advantage of the city's favorable market conditions.
"Rising rents and increased occupancy rates for Class A office buildings have recently attracted institutional investors such as Shorenstein, Highwoods Properties, CBRE Global Investors and DRA Advisors to Pittsburgh to purchase the top premium CBD assets," says Jeffrey Ackerman, managing director for CBRE in Pittsburgh.
U.S. OUTLOOK FOR 2017
Overall, office leasing markets started 2017 expecting modest or late-cycle rates of growth, according to CBRE Research. Occupiers are looking to manage costs while also improving the workplace environment with amenities. Shifts in the supply side will begin to affect market dynamics in a number of places.
Demand-led growth in the U.S. will be constrained by low levels of unemployment and the attendant complications in hiring, experts say.
CBRE Research predicts a net addition of approximately 275,000 office-based jobs in 2017, compared to the estimated 415,000 jobs added in 2016. This will likely cause leasing to ease back by 7 percent in 2017 over 2016.
On the supply side, the U.S. should expect to see office completions total 50.5 million square feet in 2017.
"This would represent the highest annual total since 2009 and a year-on-year increase of 18 percent, despite which new supply would still remain low by historical standards and a third lower than the peak of the previous delivery cycle in 2008," according to CBRE Research.
A high concentration of this development is happening in a small number of leading markets: San Jose, Manhattan, Dallas/Ft. Worth, Washington D.C. and Seattle account for nearly half of the space underway. Meanwhile, many U.S. cities still have very limited construction activity.
So investors should consider good second-tier cities like Pittsburgh, where the supply-demand dynamics and the live-work-play environment are in good shape.
MORE FROM PLAY OF THE LAND: