A Look at the World's Museums, From the Traditional to the Outré
11 May 2017 by Adam Bonislawski
PLAY OF THE LAND
What makes for a great museum? Interesting exhibits, of course. And while for many, museum-going calls to mind halls of old masters paintings and historical artifacts, there's no shortage of quirkier collections to be found. Traditional holdings like fine art and ancient fossils remain big draws, but museums are also packing in visitors for tours of less traditional treasures like rare mustard varieties and store signs.
An effective museum needs to safeguard the physical integrity of its exhibits while also providing visitor accessibility and the space for pieces to be properly shown.
A key factor in making a museum a success is paying careful attention to the building housing its collections. Most obviously, an effective museum needs to safeguard the physical integrity of its exhibits while also providing visitor accessibility and the space for pieces to be properly shown, notes Adriano Sartori, an architect by training and senior vice president of leasing for CBRE in Brazil. But beyond that, as more and more museums shift from an emphasis on their permanent collections toward temporary exhibits, factors like a space's flexibility have grown in importance, he adds.
And, Sartori says, "museums increasingly seek to interact with visitors, providing extra activities and events that could possibly draw them [outside] the exhibit time period." Offerings like classes and coffee shops can give a museum appeal beyond just its holdings, he adds.
A modern museum, in other words, can offer guests a lot more than paintings on a wall. Below is a sampling, ranging from the traditional to the somewhat outré, that shows the diversity of experiences museum visitors can find today.
Museu de Arte de São Paulo (São Paulo, Brazil)
The Museu de Arte de São Paulo, or MASP, as it's known, is a work of art in its own right. Designed by architect Lina Bo Bardi, the structure, with its concrete and glass body suspended above the ground on massive red legs, is a Brazilian landmark and one of the country's most famous pieces of architecture. The museum's holdings are also quite impressive, featuring some of the finest collections of European and Brazilian art found anywhere.

McDonald's No. 1 Store Museum (Des Plaines, Ill.)
Fast food history is memorialized at this replica of a former McDonald's restaurant, the ninth ever to open, in Des Plaines, Ill. Exhibits include items like the original fry vats, grills and milkshake mixers, along with mannequins dressed in period uniforms. You can't eat nostalgia, however. Fortunately, hungry tourists can head to an open, up-to-date McDonald's restaurant serving food right across the street.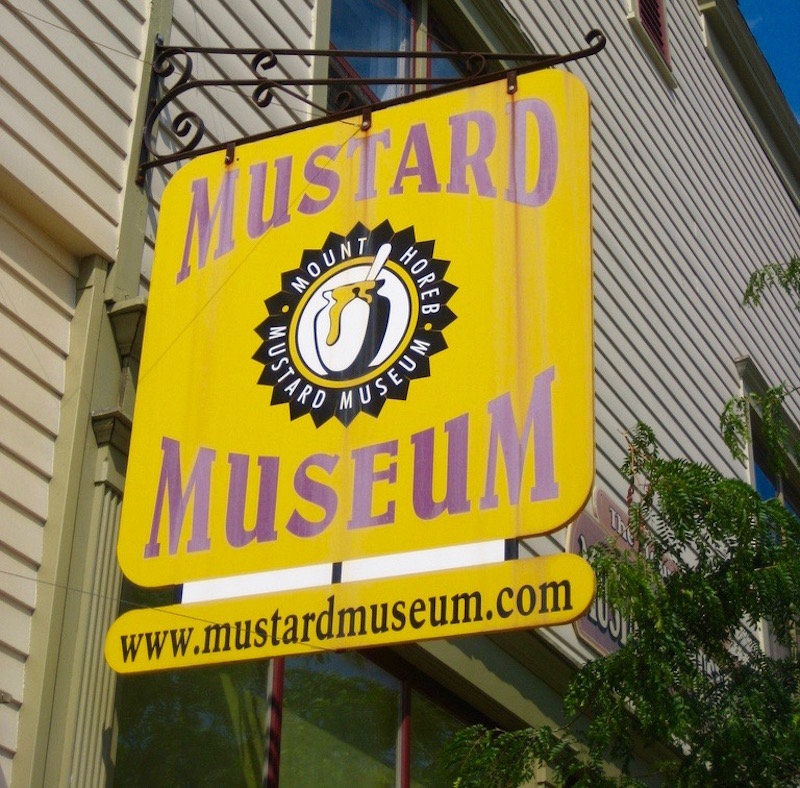 National Mustard Museum (Middleton, Wis.)
Middleton, Wis.'s National Mustard Museum houses a permanent collection of 5,957 different types of mustard. To put that into perspective, if you were to try a different variety every day, it would take you more than 16 years to work your way through the museum's holdings, which come from all 50 states and more than 70 countries. The best part: You can get a free taste of many of the varieties of mustard on display at the museum's famous gift shop.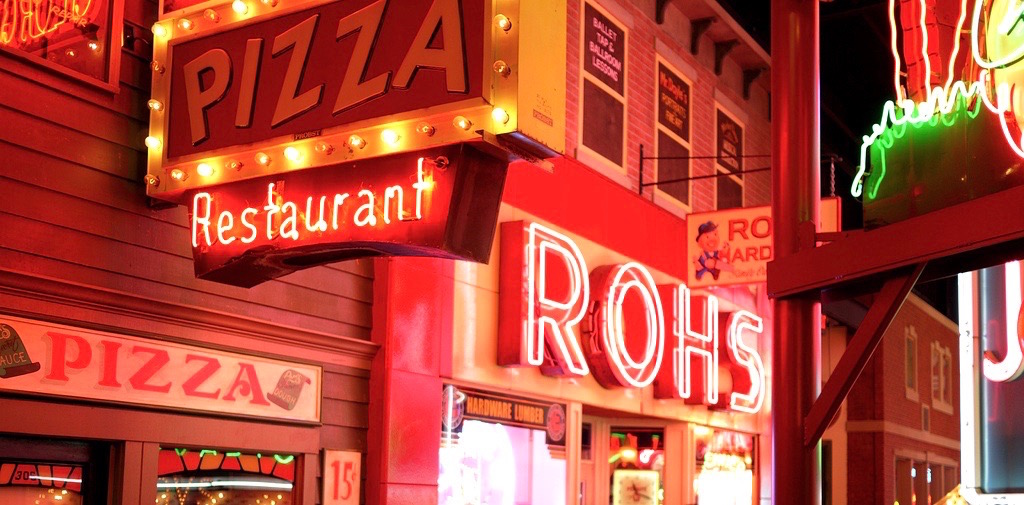 American Sign Museum (Cincinnati, Ohio)
You may not think of business signage as an art form, but a visit to the American Sign Museum in Cincinnati, Ohio, might change your mind. The institution, which aims to preserve American signs from over the last hundred years, features everything from the earliest electric signs to modern plastic versions to classic art deco neon. The downside of housing such a large sign collection: finding a space large enough to display them. After spending its early years in the (relatively) cramped quarters of a local arts center, the museum relocated to the Oesterlein Machine Company-Fashion Frocks Inc. Complex, a former Cincinnati manufacturing plant, in 2012.

Tenement Museum (New York City, N.Y.)
In the case of New York City's Tenement Museum, the building itself is part of the collection. Built in 1863, the tenement at 97 Orchard Street housed some 7,000 workers during the 19th and 20th centuries. The museum offers guided tours of the building and the surrounding neighborhood, giving visitors a sense of what immigrant life was like on Manhattan's Lower East Side.

Children's Museum of Phoenix (Phoenix, Ariz.)
While many museums are hands-off affairs, the Children's Museum of Phoenix celebrates activity, offering more than 300 play experiences as well as classes in everything from music to math to yoga. Housed in the city's Monroe School building, which is listed on the National Register of Historic Places, the museum is also one of the greenest you'll find. It features shiny bathroom floors made of repurposed toilets, sinks and mirrors, and art installations made of recycled everyday items.

Royal Ontario Museum (Toronto, Canada)
With more than 6 million pieces spread throughout some 40 galleries, Toronto's Royal Ontario Museum is one of the world's largest museums, bringing together collections spanning natural history, science, fine art and design. The building itself is something of an architectural spectacle, as well, featuring a mosaic dome composed of more than a million pieces of Venetian glass, as well as the Michael Lee-Chin Crystal, a Daniel Libeskind-designed addition to the building that opened in 2007.

Fondazione Prada (Milan, Italy)
Two years ago, the Fondazione Prada moved into its new home in Milan: a Rem Koolhaas-designed revamp of a former distillery. Among the highlights is a four-story gold-foil-clad venue for the institution's permanent art collection, which includes installations from contemporary artists like Louise Bourgeois and Dan Flavin.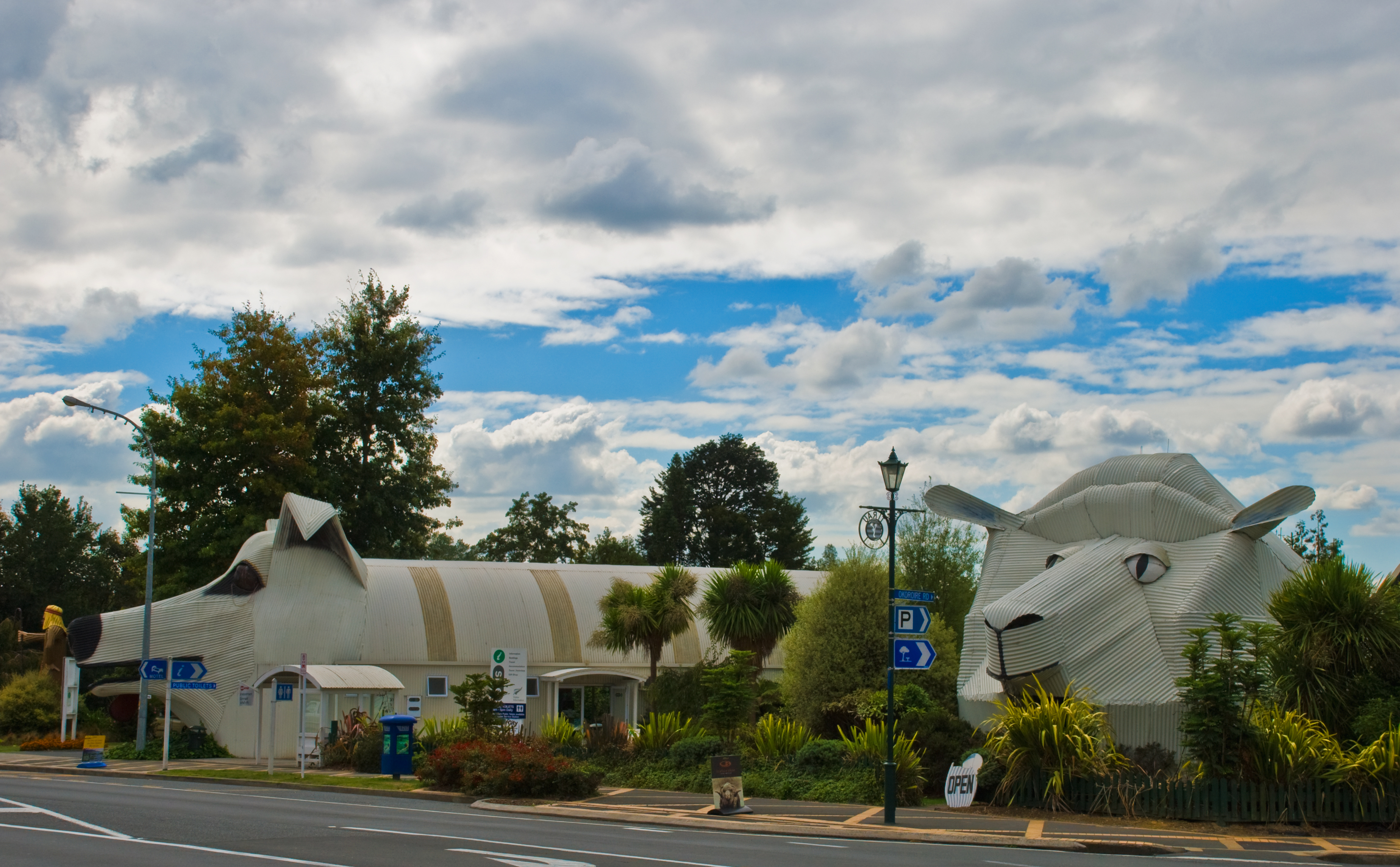 Big Sheep Wool Gallery and i-Site Visitor Centre (Tirau, New Zealand)
It's no secret that in New Zealand, people are far outnumbered by sheep. (The country houses 60 million sheep and roughly 3 million residents of the human variety.) So, it's only fitting that the small town of Tirau—population 800—is home to a museum shaped like a large sheep. The Big Sheep Wool Gallery and adjoining Big Dog Information Center (shaped like a giant dog) host a wool shop and a visitor center, among other crafts on display. Local craftsman Steven Clothier used corrugated iron to construct the gallery in 1998 in an attempt to boost tourism. The most recently added member of the corrugated iron herd is a big ram, completed in 2016. The sheep and ram, herded by the Big Dog, happily greet visitors as they arrive in Tirau.
MORE FROM PLAY OF THE LAND: