When it comes to travel, it's nice to have an insider's perspective. Here at Blueprint, presented by CBRE, we are fortunate to have an expansive network of local colleagues around the globe who are not only real estate experts, but also local tastemakers. We have asked them to give an insider perspective to some of the best, most iconic cities across the globe. Today we explore Houston, Texas.
City: Houston
Country: United States
Nicknames: Space City, Clutch City, H-town, Energy Capital of the World
Population: 2.23 million
What is your favorite public space? Why?
Discovery Green is a 12-acre park situated in downtown Houston. The park regularly hosts a wide variety of events throughout the year that appeal to Houstonians of all ages. While there are plenty of restaurants in and around the park, there are also several attractions within Discover Green worth visiting, including trails, a putting green and a promenade. You can also take a blanket and lounge around in the park itself.
Market Square Park hosts events throughout the year—think movies in the park, concerts and outdoor bingo. The park also features delicious Greek food from Niko Niko's and is within walking distance of lots of other great bars and restaurants.

Where can you find the best view of the city?
Eleanor Tinsley Park, home to Houston's annual 4th of July celebration. Not only does this park boast great views, it's also one of city's most popular spaces for outdoor recreation and relaxation.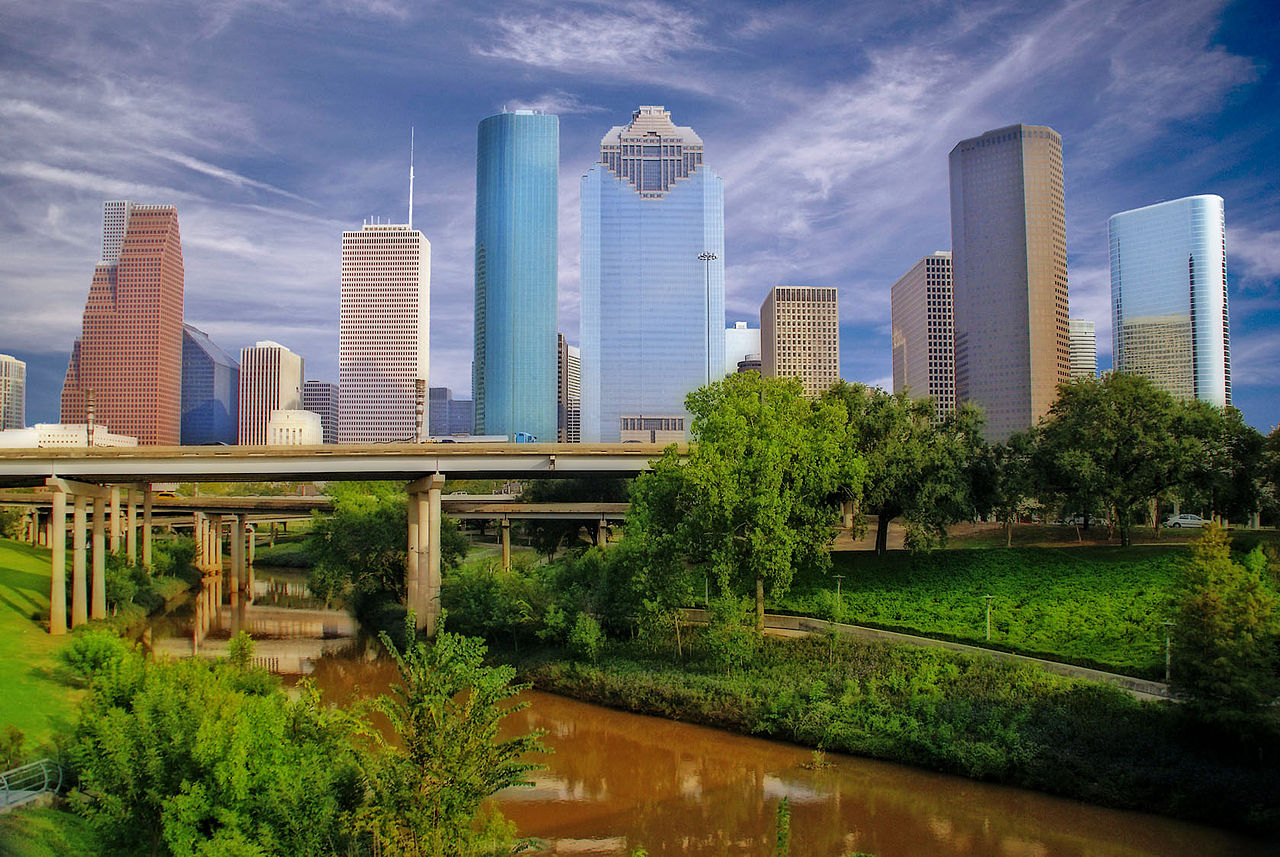 You are going for a bike ride. Where do you go?
The trails within Buffalo Bayou Park offer views of Houston's skyline and some of the city's finest public artwork. The trails also provide access to several different parks and gathering places.
If a social ride is more your style, check out Critical Mass Houston. Critical Mass is a large group bike ride that meets in Market Square Park and rides through the city. The ride take places on the last Friday of every month, rain or shine.
What is the best place to discover local music?
Fitzgerald's is one of the oldest live music venues in Houston. The space features two stages, where both local and well-known bands have played, as well as two premium stocked bars. Fitzgerald's is also situated on White Oak Street, which is home to several great restaurants. Grab some Cajun food at BB's Café across the street before a show—or after, they're open late!
What is the "don't judge a book by its cover" restaurant?
Tacos Tierra Caliente, a taco truck parked next to West Alabama Ice House, for cheap tacos, spicy salsa and everything homemade. This cash-only food stop is definitely a local favorite. Grab some tacos and head over to West Alabama Ice House to enjoy them with cheap beers.
Favorite place to watch a game?
Houston is home to several great stadiums, including NRG Stadium, where the Houston Texans play football, the Toyota Center, where the Houston Rockets play basketball and Dynamo Stadium, where the Houston Dynamo host regular matches against other soccer teams.
If you aren't able to snag a ticket to a game, head over to The Hay Merchant, a bar dedicated to craft beer and wine that features a food menu created by James Beard Award finalist Chris Shepherd. Even better, all locally brewed beers are specially priced when a local Houston team is winning.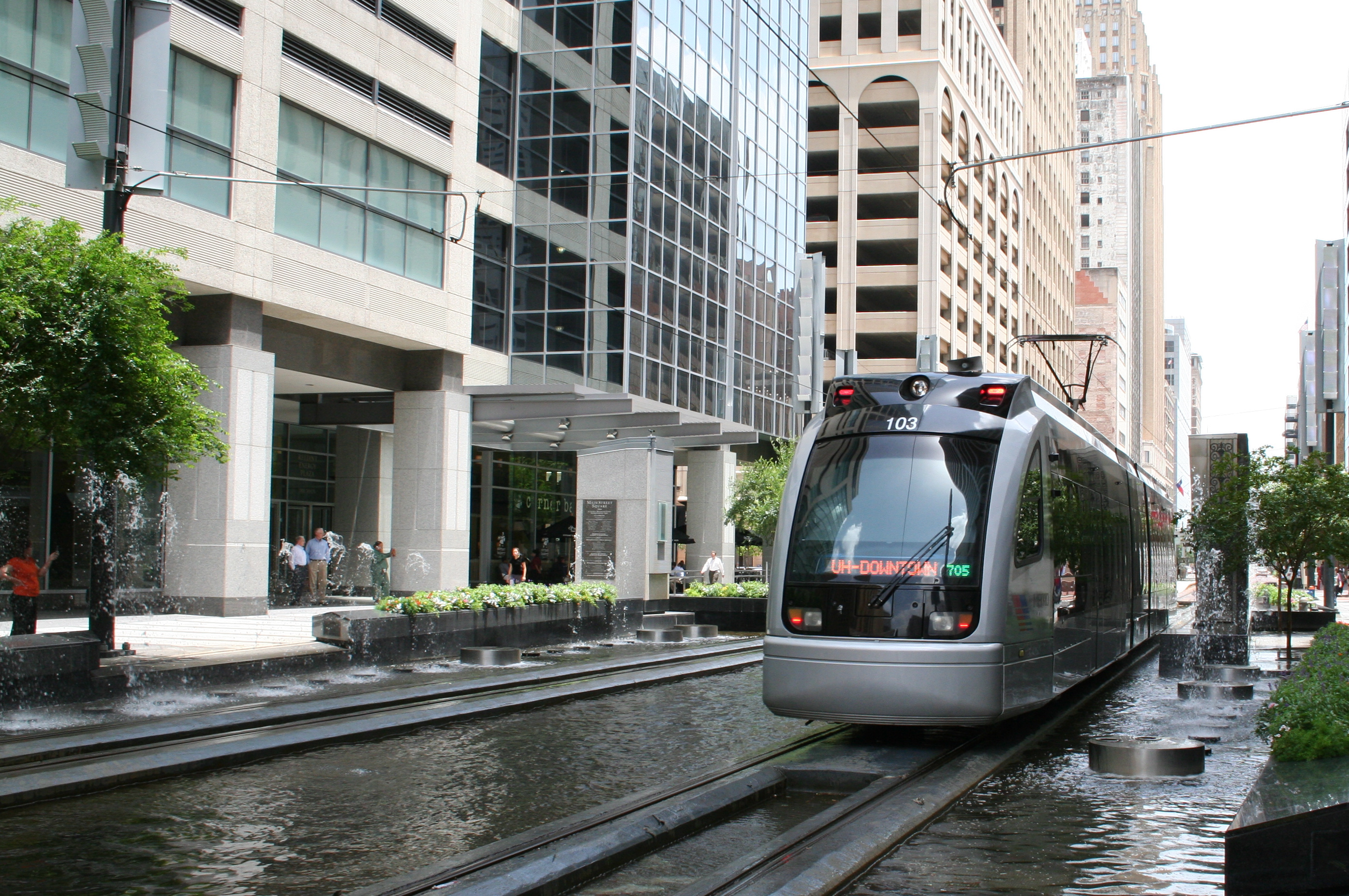 Best public transportation experience?
Houston's MetroRail gives locals and visitors the chance to explore the city's urban landscape at a low cost. Starting at Northline Transit Center and ending at NRG Stadium, the MetroRail has stops at all of the places in between. We recommend a ride to Preston station in downtown Houston, which is located by several must-try restaurants and bars.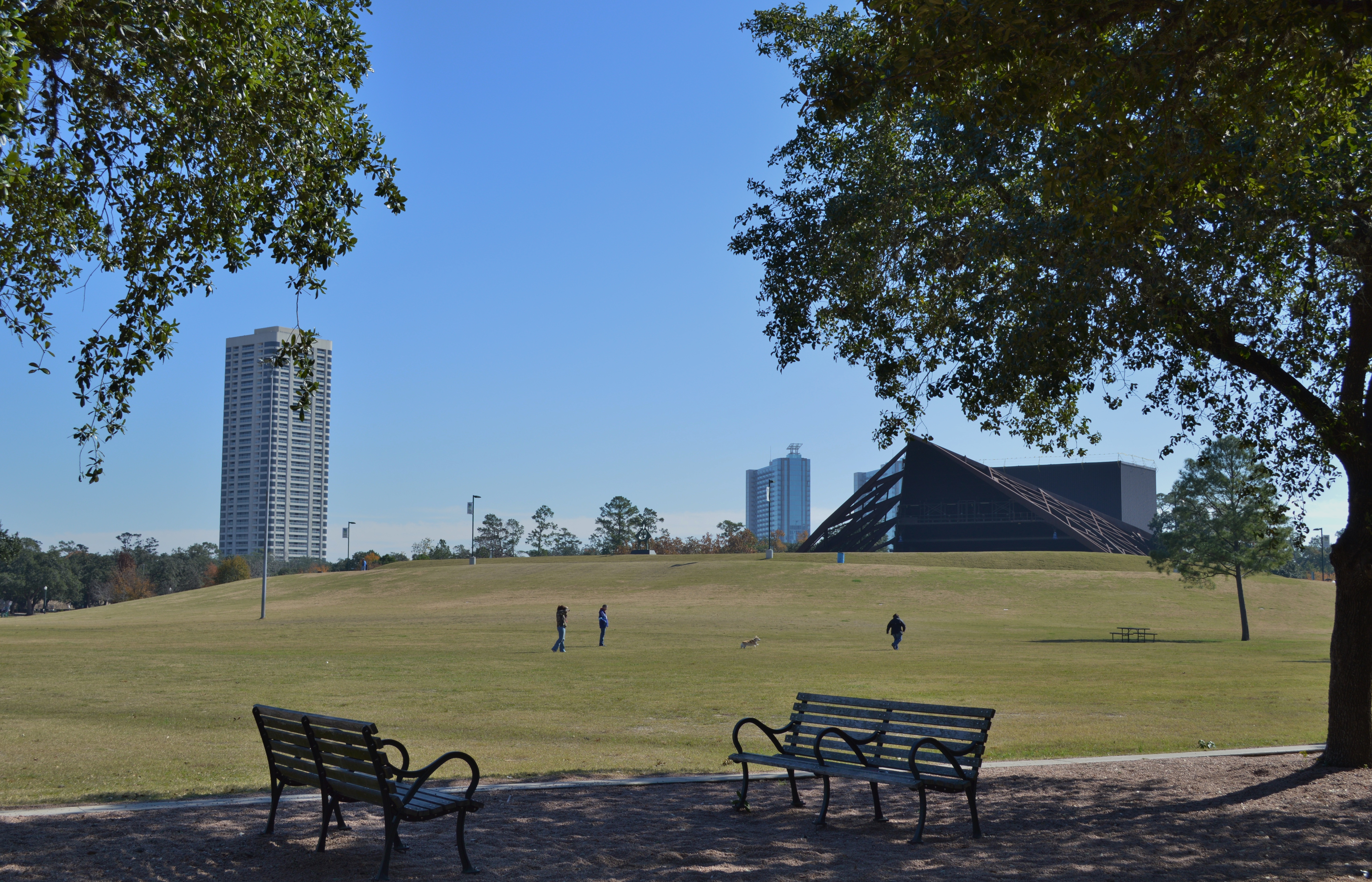 Favorite place to unwind?
Miller Outdoor Theatre is an outdoor stage that hosts professional entertainment at no cost to the public. Performances range from symphony concerts to dance and children's shows.
If you're looking for something indoors—especially to beat the scorching Houston heat—check out one of Houston's plentiful coffee shops. A few favorites include Agora, Catalina Café, Siphon Coffee and Café Brazil.
Favorite place to be inspired?
The Buffalo Bayou Park Cistern was the city's first underground drinking water reservoir, built in 1926. After operating for decades, it was decommissioned in 2007 due to an irreparable leak and has since been reopened for historic architectural tours. It occasionally hosts site-specific art exhibits.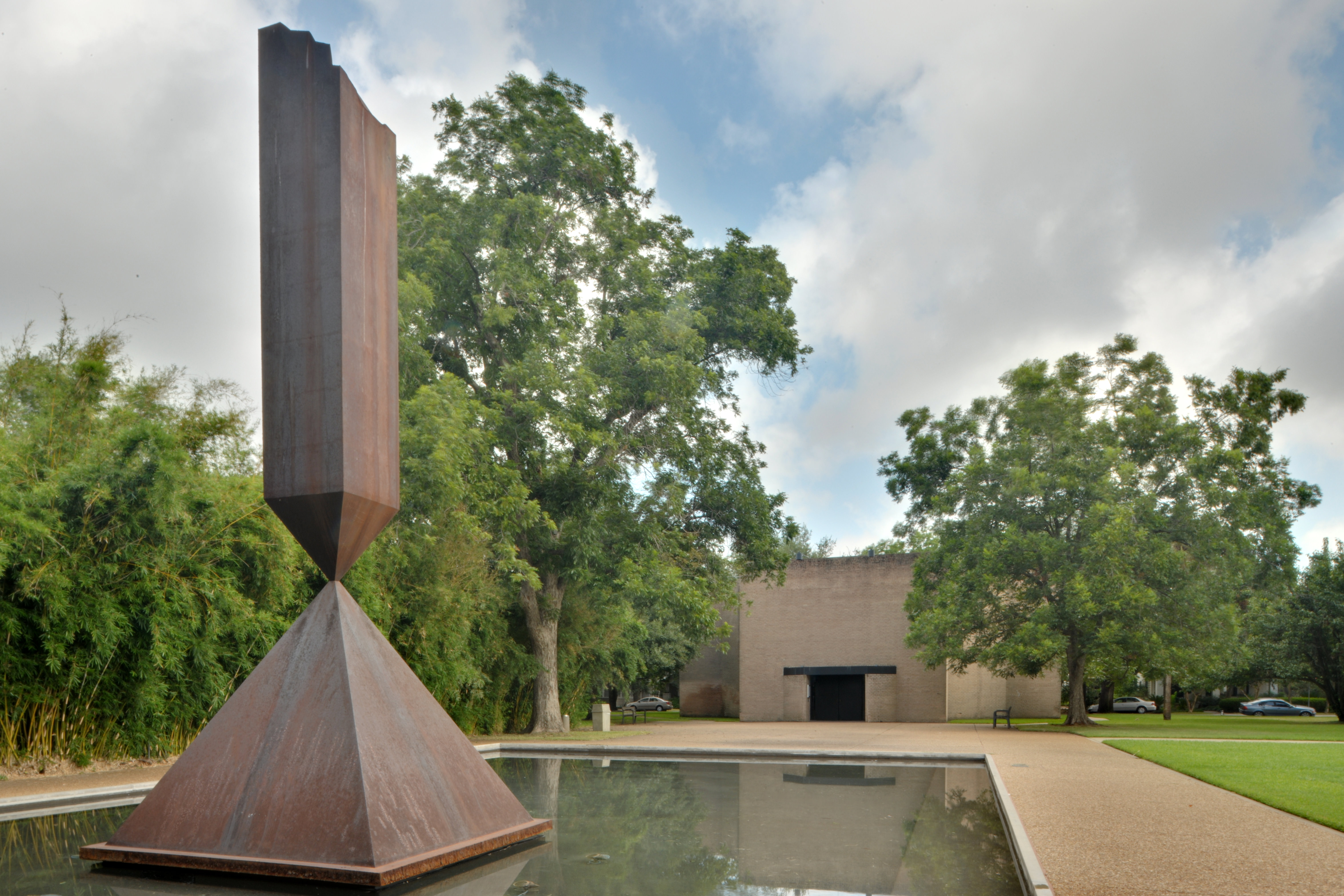 Best place to be alone?
The Rothko Chapel is a modern art museum and non-denominational chapel devoted to abstract expressionist Mark Rothko. You can go there to meditate, view the artwork and enjoy peacefulness and tranquility within the chapel's two main areas.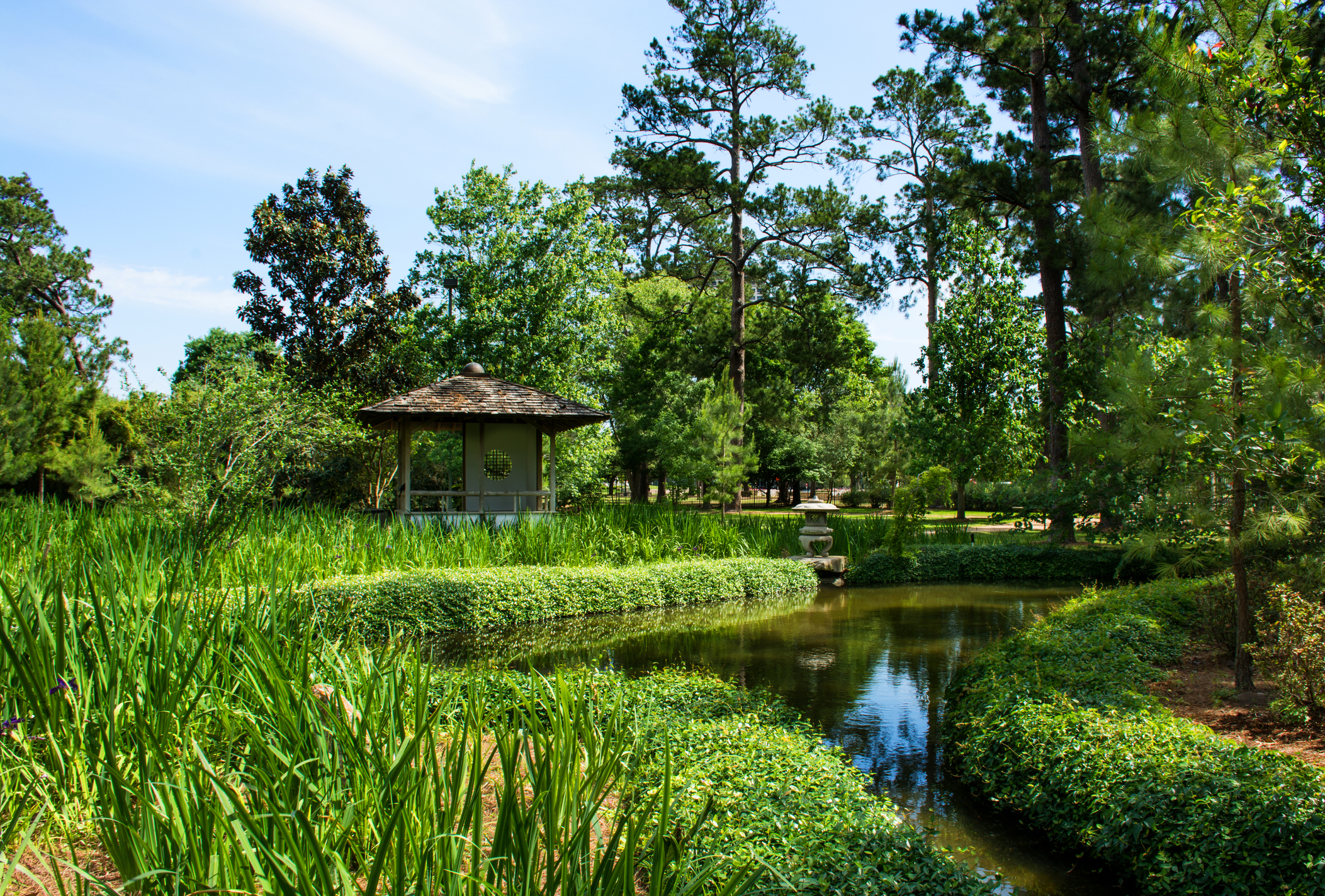 Best place to feel like you're not in your city?
The Japanese Gardens at Hermann Park are a tranquil space in the middle of the bustling city. Escape traffic and wander the grounds filled with waterfalls, bridges, stone paths and lush Japanese plants that pay homage to the city's thriving Japanese community. The garden, designed by world-renowned Japanese landscape architect Ken Nakajima, is open daily and free to the public.
Best insider place to take the kids?
The Children's Museum features kid-friendly exhibits that are interactive and educational. (It's basically a huge indoor playground!)

Best independent shopping venues
The 19th Street Shopping District in the Heights is filled with blocks of little boutiques and antique shops that feature an array of goods. From antique and contemporary furniture to local fashion, stationery and vinyl records, there's something for everyone. The street is also peppered with cafes, restaurants, local fitness studios and spas. Check out Manready Mercantile for handmade goods, then walk across the street to Boomtown Coffee for an iced coffee.

Best hidden gem museum?
The Menil Collection is an art museum located in a 30-acre neighborhood of art known as the Houston Museum District. The main building houses the permanent collection and special exhibitions, while the additional buildings feature different traveling installations.

Best place to get a local specialty?
Saint Arnold Brewing Company is Texas' oldest craft brewery. It produces several different beers, including year-round and seasonal offerings. The beer hall is open daily with public tours offered in the afternoons. They also have quite a tasty food menu.