10 Things That Make a Place: A World Cities Perspective
30 September 2016 by Richard Barkham
A VIEW FROM THE TOP
As a global chief economist, it is essential to check out macroeconomic conditions around the world. The travel can be tiring, but is also very stimulating. [i] In an earlier life, I taught urban economics at the University of Reading, so the chance to see how so many cities work is a great privilege.
What makes a city a great place is a question I've been mulling over for some time. What is it that makes you look forward to traveling 10 hours to get there? What is it that makes you want to talk about some cities and not others?
These questions are not academic: In the long run, great places are resilient in value terms because they have an enduring attractiveness to people and businesses. Great places—or, at least, cities that are great places—in the broadest sense offer lower risks and more value-add opportunities for investors over the long term.
In any case, here are the ten factors that I think take cities from good to great places to live, work, visit and, of course, invest. I put these loosely into three categories: Basics, Good to Great, and Genius. I use Genius to mean the final few characteristics that only really come out of inspired human ingenuity. However, in classical thought, the "genius loci" is the presiding spirit of a place, and that interpretation is not inappropriate in this context.
1. Safety and a sense of security.
For a place to be great, it needs a sense of security and basic freedom from crime. Crime will never be totally absent, but it has to be a low-probability event. This sense of safety and security can be derived from state-provided services (the police) and by private security firms (as long as they are not too overbearing, as is sometimes the case). The built environment can also make a contribution of its own, through street lighting and outward-facing frontages that overlook and interact with the adjacent public space.
Security technology augments natural self-policing. Not everyone feels comfortable being observed by "big brother," but there is no doubt that cameras make places feel more secure.
Best of all are places where you just feel safe because of the people. You have a sense that respect for people and property is high and widespread. In fact, there are many places like this—many more than you would think from watching the news.
More than any other place, Tokyo captures this for me. To start with, there is a sense of decorum that prevails in public spaces that is different from anywhere else in the world. Downtown Tokyo has plenty of crowds but there is a politeness and sense of order, not because of any law but just by a kind of unspoken agreement. Kyoto is the same; you never really feel unsafe in a Japanese city.
2. Hearth and home.
A city should offer its inhabitants a decent place to live. There is ample academic evidence, and one can see it around the world, that the market on its own does not provide enough housing. Enough, in this case, means at the appropriate density and with a range of specifications and styles to suit a multitude of tastes and income brackets.
I'm fully aware that some of the drabbest places on earth were to be found in the old Soviet empire or in China before its market reforms, where all housing was state provided. However, 30 years as a real estate economist has taught me that in most market-driven cities, there will be a large minority of folk who simply won't earn enough to afford decent accommodation in a thriving world-class city. Therefore, around 25 percent of the housing stock will need to be subsidized and let at below-market rents.
Singapore has great public housing, in which 80 percent of the population resides. This is not to say that 80 percent of the population has subsidized rents. Long leases are available for purchase, and trade at market value—though it is typically a cheaper option than the private sector. Still, it makes for a place that is inclusive and appears to the outsider both prosperous and at ease with itself. Certainly there is much less of the abject poverty that blights so many other emerging-market cities.
By contrast, London, Paris, New York and many of the other successful cities of the OECD are struggling to house their poorer and even, in many cases, middle-class citizens, and this adds stress and tension to those cities which, at times, is both palpable and detrimental to place. There are of course some great examples of really cool affordable housing, but more is required. With appropriate government control and support it can be a really good investment.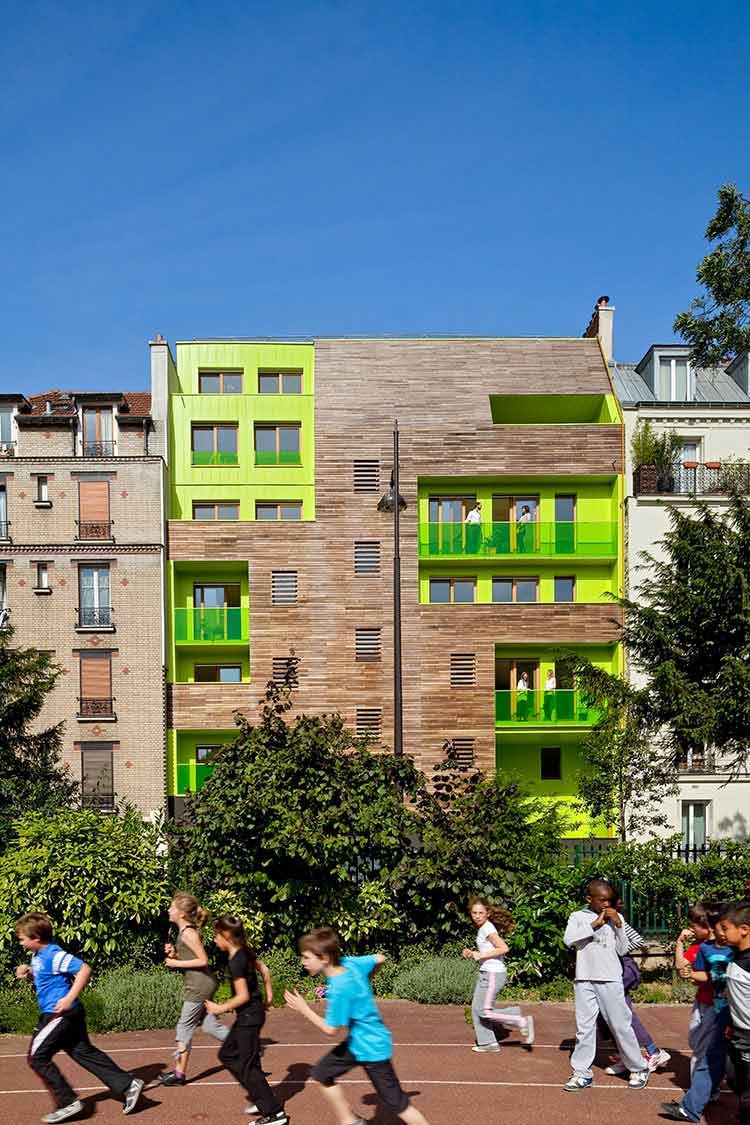 Built in 2011, the Les Loggias housing project in Paris' arrondissement de Reuilly stands out from the rest of the neighborhood, with its modern facade and bright green paint. Courtesy of Koz Architects.
3. Plenty of business.
Great places are created by successful economies. They also help create success, by attracting wealth, investment and most importantly, talented people. It is hard to beat the sense of dynamism, with businesses full of very bright, very young people, in the top tier cities in China: Beijing, Shanghai, Guangzhou and Shenzhen (or, "Bei-shang-guang-shen," as they are becoming known in Asia).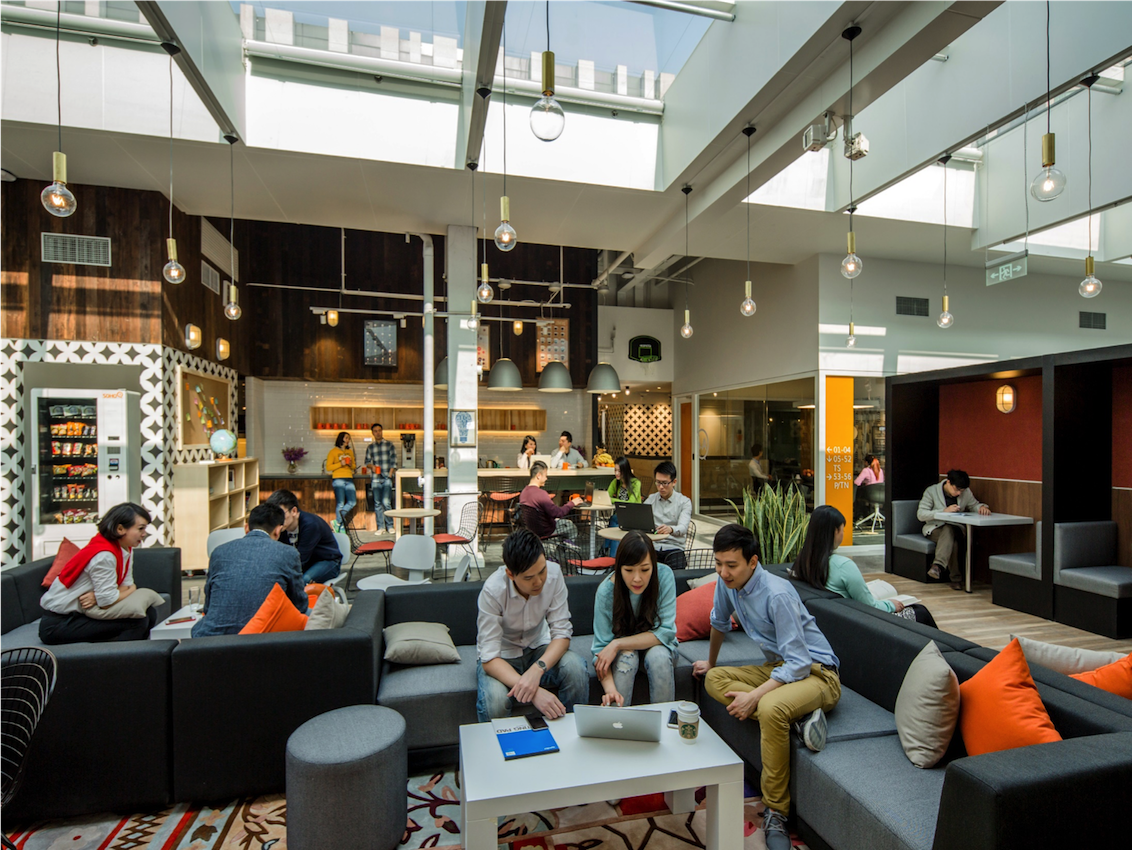 Since great places outlast individuals, businesses and economic cycles, it is flexibility (perhaps even "aggressive" flexibility) in the land and property markets that best guarantees long-term success. New businesses, perhaps in new sectors, need to become established even before those in decline make their exit.
London has an excellent example of this. In the 18th century, Mayfair was developed to provide townhomes for the upper class and the emerging business elite. At the end of the Second World War, when Britain was bankrupt, the government granted temporary permits for Georgian townhouses to be used as offices. London's West End emerged as one of the nation's premier business districts, home to numerous corporate HQs.
And so it continued, with banks and wealth management companies moving in during the 1990s, followed by hedge funds in the 2000s. Flexibility within the built structure is key to London's ability to combine heritage with economic success. Now, with the rise of residential values to almost super-high levels, Mayfair's offices are being turned into residences. So be it … Residential use creates demand for all manner of retailers—high-end and ordinary. The built stock has to be able to accommodate economic change, and even facilitate it.
My Ph.D. supervisor, Professor Alan Evans of the University of Reading, has written that at the end of the 19th century, cities were manufacturing centers and by the end of the 20th century they had transformed themselves to service centers. No one knows how cities will make a living at the end of the 21st century, but it is pretty certain it won't be doing what they do now; likely, that will be gone in the next 20 years. Flexibility in the built environment is the key to a city's economic success—and economic success is the key to great places.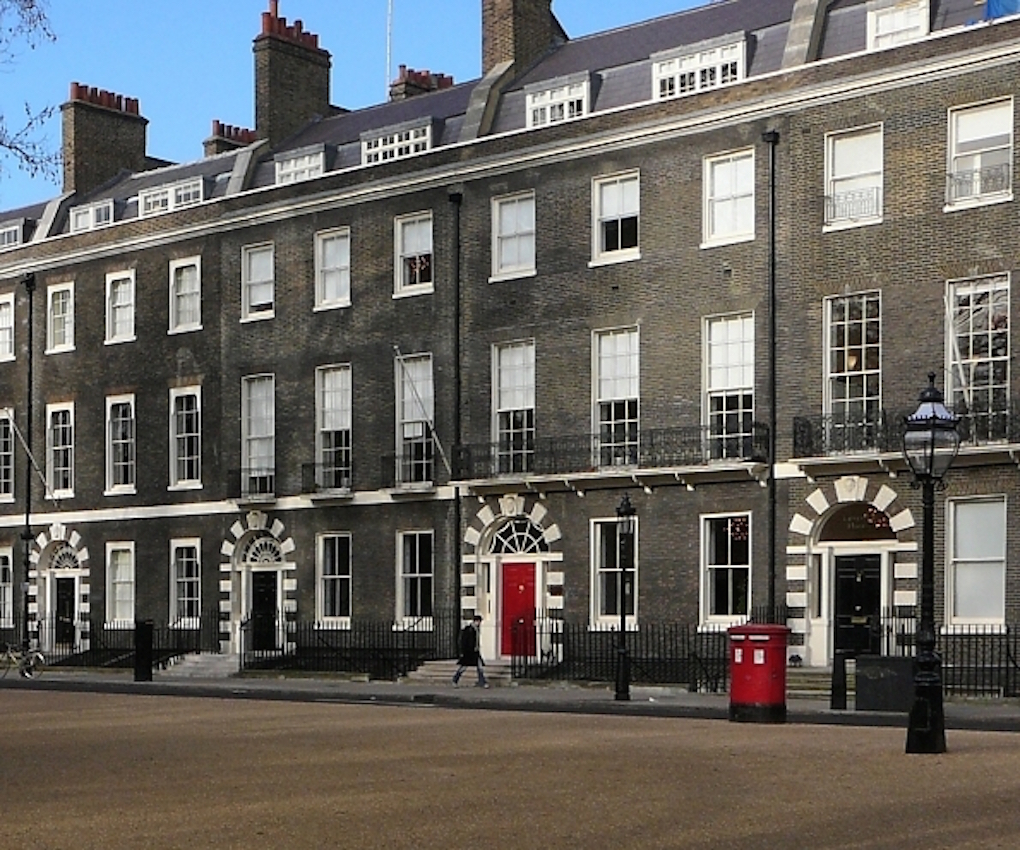 4. All you can eat.
All great cities do a great job of providing great places to eat and drink on any budget. That last part is not inconsequential. Like all the necessities of life, good food can't just be on offer to those of means.
Paris is the culinary capital of the world. Le Meurice, which serves dinner at $500 per plate, is a point of reference (or pride) even for those who never pass through its doors. But it's equally valuable to have treats that are more accessible. The two ice cream shops on the Ile San Louis, Barthillon and Amorino, are a great example. You might have to wait in line for what is arguably some of the best food in the world, but you won't have to pay a fortune.
It's amazing how often food and place are linked. "The best food in the world is in Tokyo." "London has improved its food offer immeasurably over the last 20 years." "You can eat as well as you want in Milan." "Taipei's night market serves the best street food in Asia." These are all comments I have heard in the last year or so.
A good range and depth of cuisine is an essential in a great urban place. You need street food that is good quality and cheap. You need high-end restaurants that don't break the bank. You need the ability to eat and drink—at any level from the very low to the very high—without feeling ripped off. Asia does a good job at this, and it's hard to beat the depth and range of food offer in Hong Kong.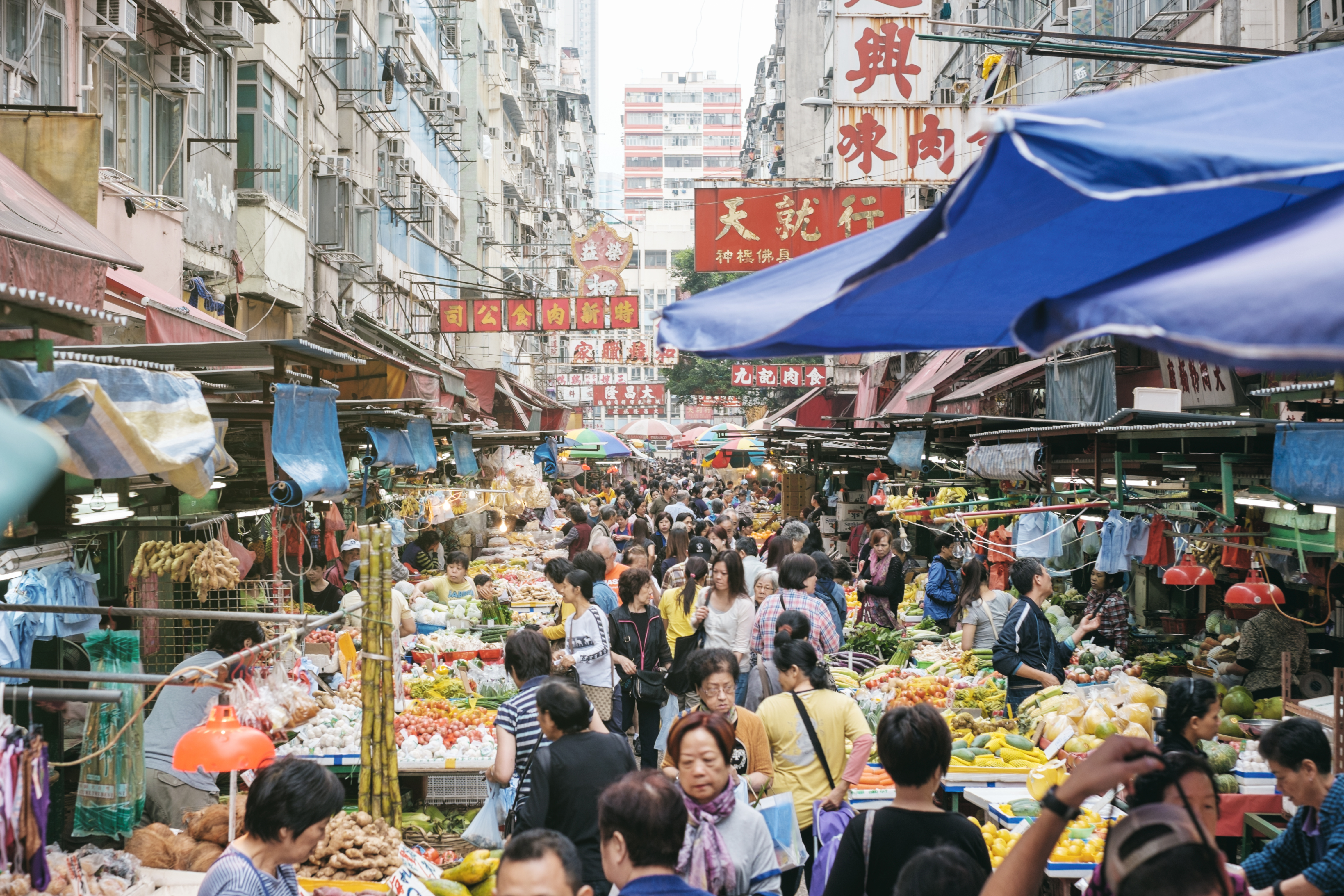 5. Everybody welcome.
There are few places on earth that welcome immigrants as easily as the U.S.— I say this in full knowledge of the current political debate on immigration. In 2013, 43 million immigrants lived in the U.S.; and, it is estimated that 80 million U.S. citizens are first- or second-generation new-comers. [ii]
U.S. cities are the principal receptors of immigrants. New York City—with a metropolitan population of 18 million—is estimated to have a foreign-born population of 5 million, well above a quarter of the total population. To be sure, immigrants can put stress on local public services when they first arrive, but in the longer term they contribute to economic growth and cultural diversity, including, but not limited to, the food offer of a city.
It is no surprise to me that half of the world's leading hotel chains, accounting for 73 percent of all hotels in this category, are headquartered in the U.S. Hospitality and a sense of welcome are intrinsic in U.S. culture, and U.S. places benefit as a result. This is not to argue that hospitality and welcome are absent elsewhere—far from it—but that it is an essential component of place that is often overlooked, and U.S. cities do it very well.
6. Parks and other public places.
Imagine New York without Central Park or Bryant Park or Union Square, or London without Hyde Park, Regents Park or Green Park, and you begin to get a feel for what public spaces bring to place. For all that we love about buildings, an overly man-made environment eventually palls.
Tokyo is my favorite city, but talk to some of the locals and they will tell you that the endless concrete eventually makes you tired in a spiritual sort of way. Parks are the quintessential public spaces that allow sport, recreation and the calming effect of grass and trees.
Public spaces are of course more than just parks. As the architect Jan Gehl puts it, they are all of the spaces between buildings. They can be hostile and forbidding or convenient, friendly and easy on the eyes. Public spaces can facilitate socialization or they can retard it. They include shopping streets, where people shop, socialize, watch each other and just browse. Public squares provide people with places to rest, chat, admire the architecture and, from time to time, protest. For all that, my favourite public space is Paddington Station: functional (most of the time), beautiful, democratic and open to all.
Public spaces should be open to all. Browsing in Oxford recently I was struck by how much the architecture radiated exclusivity. Delightful as many of the quads and cloisters are, they are "gated communities," the anathema of place. Many of the streets are dead, because the buildings face inwards. The city has a long history of antipathy between town and gown fostered in part by its architecture.
Whilst public spaces are always important, it's clear that that they are becoming more critical than ever. At a CBRE conference in Warsaw, Poland, last year, Wojcheich Mach of LUXOFT gave an excellent presentation on the millennial generation. We managers have just gotten ourselves comfortable with the idea that offices need to provide a good balance of space for collaboration and creativity alongside private work. Nowadays, when people work anywhere, public space is the key resource. As digital technology blends our work and leisure, and the "gig economy" burgeons, our public spaces will need to respond and develop.
7. Extreme shopping.
Extreme shopping not only provides what you want, it makes you buy things you never realized you wanted. It also provides jobs, vitality and human contact. The great shopping cities provide endless choice and limitless opportunity to find a bargain. Moreover, they do this in tightly defined clusters where you have the opportunity to compare, albeit in the company of others. They also provide oases of calm, where specialist retailers cohabit together. Great places provide the opportunities to buy whatever you want, and then some.
The importance of an extensive and vibrant shopping offer can hardly be overstated. Apart from bringing people together and motivating them to move around, the shops themselves make an important visual contribution to the look and feel of a city. The interiors of the main stores are constantly changing, adding variety and surprise. The exteriors, which are longer lasting, can, at their best, make a substantive architectural statement. London's Regent Street was developed in 1825 and is still a stunning retail destination.
First and foremost, in any great place, is the fashion offer. It links the built structures to folk on the street. Fashion embodies society's aspirations and attitudes at every level. The big brands are great because they have great designs and marketing. Great places also have a fashion offer that is linked to local design traditions and innovations. London is great, but it is hard to beat Soho in New York for a sense that the clothes were made up on site, the previous day: The "fashion-street-fashion" feel is palpable. You can also get a business suit as well, for when your luggage fails to arrive.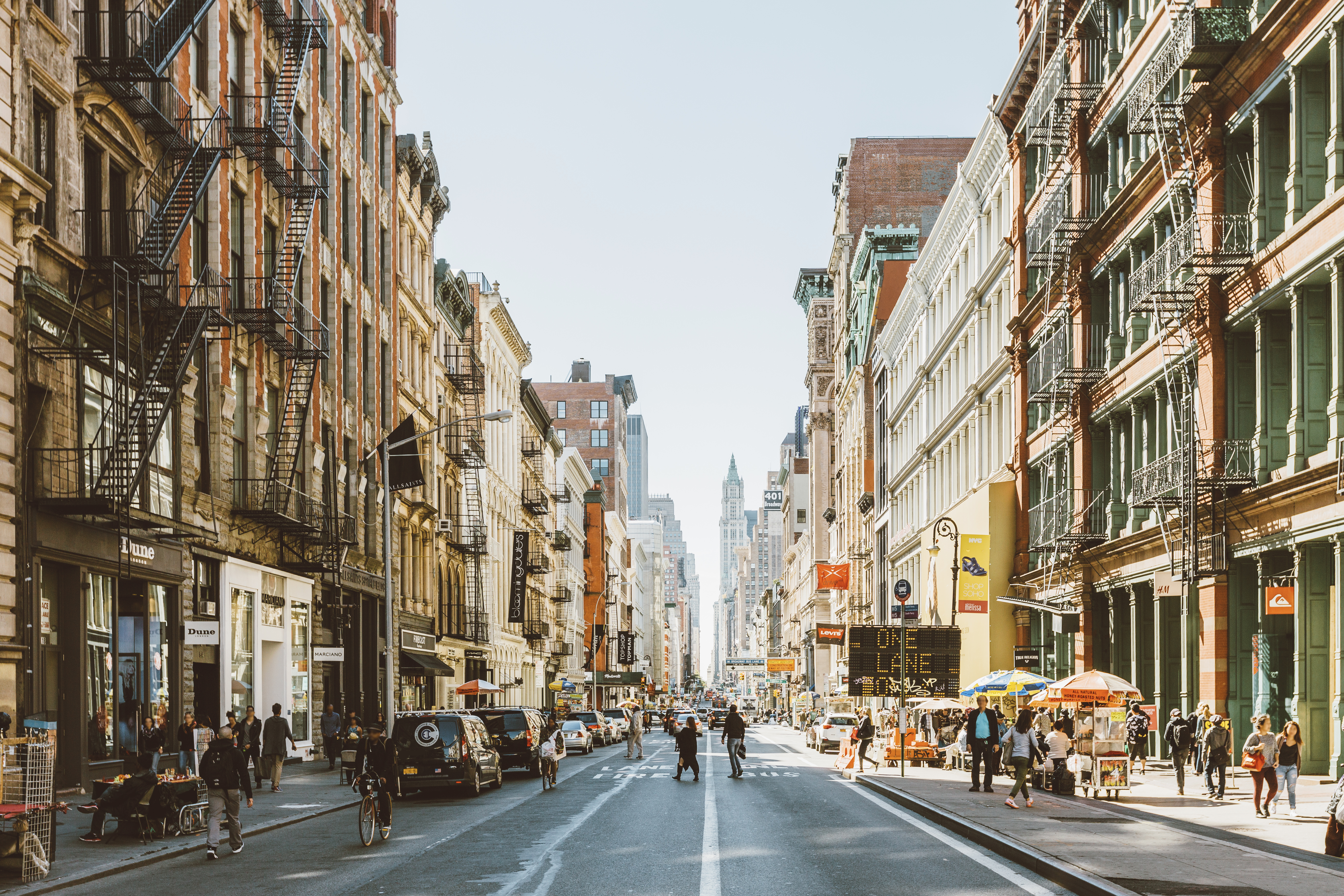 Most dedicated shoppers like to see variety. An important component that often seems to get squeezed out in successful cities is specialist, or quirky, independent retailers. These typically can't pay the rent in the main retail areas, but they need to be nearby. One emerging problem I see in the most advanced cities is that the global passion for new food experiences is pushing out bookstores and some of the more obscure antique dealers.
In any case, cities, if they are to be great places, need to provide their inhabitants with a journey of discovery, and that often starts shopping.
8. Culture: dead and alive.
That journey continues into the realm of art and culture. The monumental buildings devoted to culture are important, not only for what they contain, but also because they signal interest in the arts, history and music. To the seasoned traveler, what a city chooses to display as well as the display itself is of interest: art collections that demonstrate the wealth and taste of the businessmen and women who bought them up; or, the 'spoils' of a past era of imperial grandeur, from the British Museum to more self-critical displays such as the Museum of Judaism in Berlin.
Vienna is one of the best cities in the world for both art and architecture, albeit within an imperial tradition. A fair share of the world's great concert houses are there, like the State Opera and the Musikraven, and the city subsidizes ticket prices for residents (including its many musicians), making sure that its finest cultural resource is available to everybody.
As well as a record of past artistic achievements, great places also have a live arts scene, including pubs, clubs, theatres and art galleries, which present what is being invented right now. The market can deliver this, but the arts always need an element of subsidy which allows for artists and musicians, who almost always lack the economic power of their audiences and patrons, to live and work not too far from the places they perform or the galleries that show their art, and to congregate in neighborhoods where they can collaborate and find a shared social life.
Neighborhoods which start out or find renewal as gathering points for artists, like Manhattan's Greenwich Village or Paris' Montmartre, usually end up as very desirable places to live, with prices to match, forcing the artists to find someplace new. This sort of economic change is part of what keeps cities alive, but it's important to make sure that culture isn't entirely excluded from the process, either.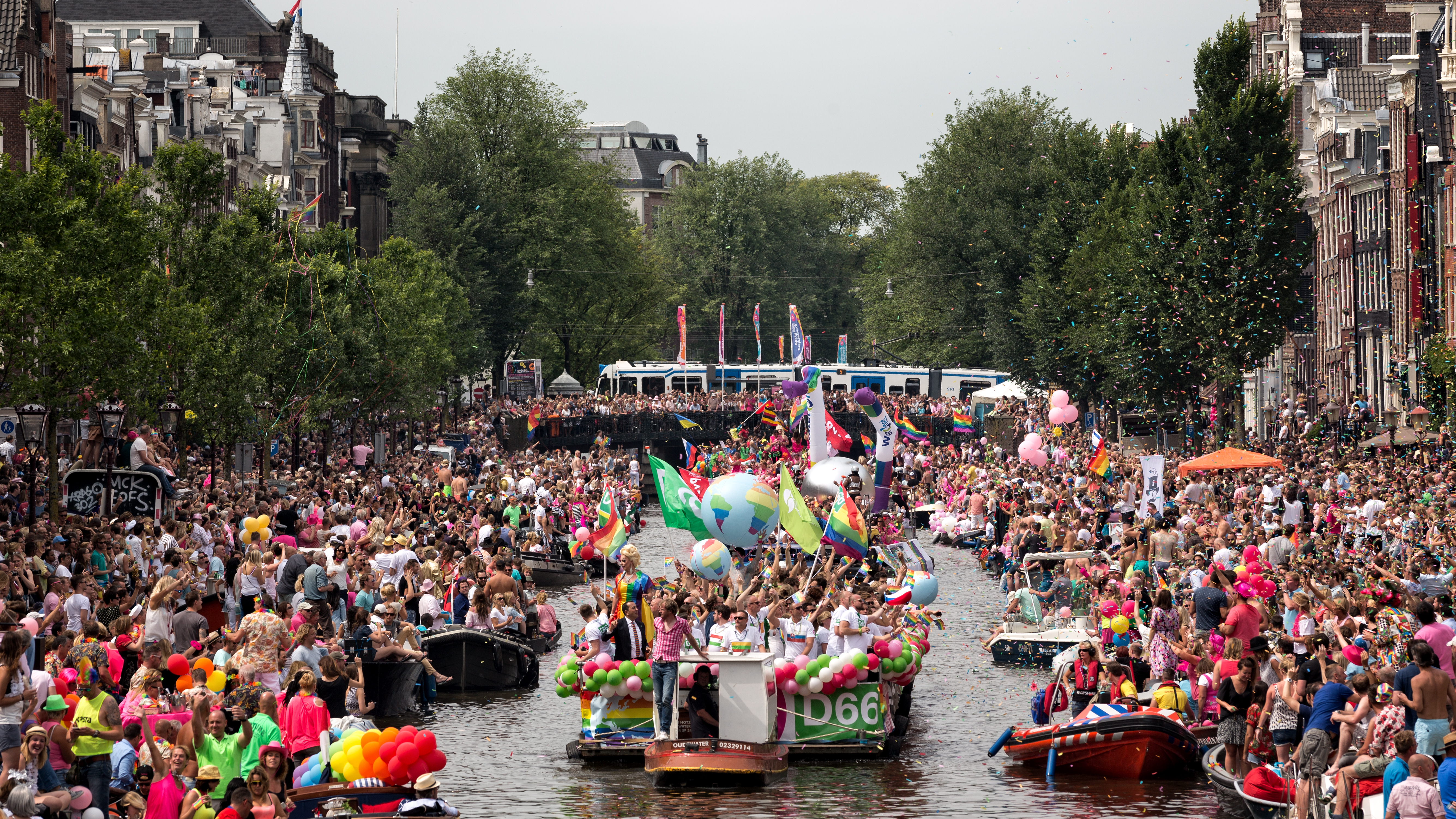 9. Curation.
Cities that are also great places are never entirely unplanned. At a certain point, the patterns of real estate development generated by the market have to be reined in by a central authority. Otherwise there won't be an adequate balance between business, culture, residential and economic activity. And when one of those threatens to overtake the rest, a place can become uninhabitable because it's too boring, too quiet, too noisy or simply too expensive.
Behind the scenes in any great place, there are usually a number of different authorities working hard at good curation in the public and private sector.
Nowhere is the need for curation more important than in blending together the old and the new. Great places always need new buildings, particularly as new industries come along. Inevitably these will encompass new construction techniques and contemporary trends in architecture. However, the new needs reference to the old, without being a pastiche; this is very tricky to achieve. Many towns and cities in the U.K. have been blighted by "comprehensive redevelopments." Large chunks of the central area given over to one, usually brutalist, style.
The best places seem to have variety within an overall style. The style may reflect an overall masterplan, as in the case of Haussmannian Paris, or the building techniques and social structures of a particular period in time, as in historic Amsterdam. Buildings do not need to be the same, but they need to be broadly of the same scale and massing, and they need to reference each other and their antecedents.
High-rise clusters can be economically efficient and visually stunning, but they are best kept as clusters, within their own distinct zones. Amsterdam has made a very good job of preserving its historic core whilst allowing modern commercial offices to be developed nearby. Within an overall theme, there is everything to be gained, in terms of variety, from having individually designed buildings.
The story of a city is most powerfully told in its buildings, especially in cities where no one period or style dominates, but where there is an overall feel to the place.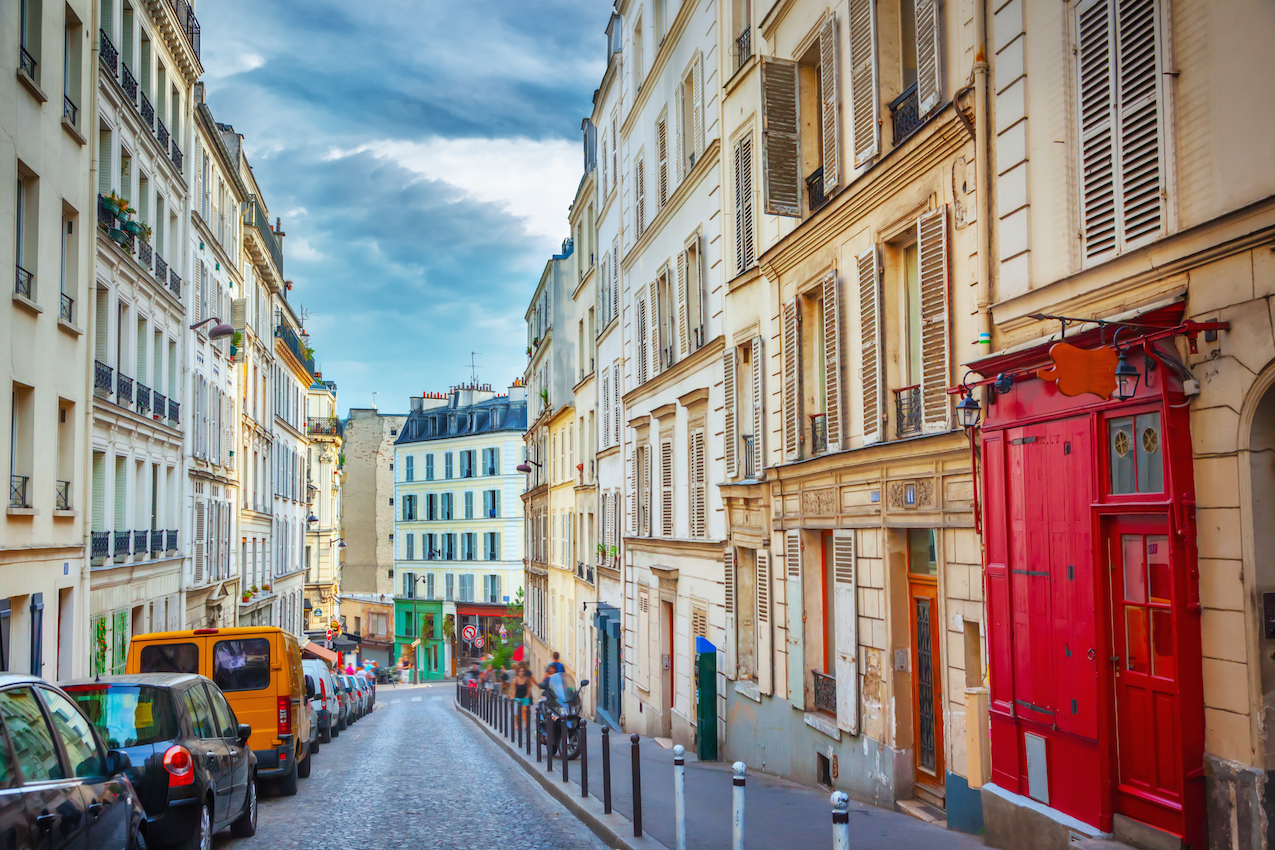 10. Gobsmacking buildings.
There are many great buildings in the world, but very few that are drop-dead stunning. Great buildings inspire, stimulate and enhance their surrounds. Gobsmacking buildings astonish you, stop you in your tracks and make you come back, time and time again.
The Sydney Opera House is gobsmacking. So is the Hagia Sophia in Istanbul, with its blend Christian and Islamic features. The Taj Mahal is also in this class.
The Rashtrapati Bhavan, or Viceroy's Palace, in New Delhi is the most remarkable example I can think of. The central blue dome is the terminus of two grand avenues, and it's flanked on four sides by braziers that seem otherworldly. It's the largest residence of any head of state in the world, but that's not what does it for me. Its "in your face imperialism," reflecting European traditions, is subverted by the warm red stones of India used in its construction. Classical Indian motifs and forms are placed alongside European Baroque colonnades as if the architect always knew that India would win out in the end. All this, and the scale, which is closer to that of the Vatican than the White House, makes this a gobsmacking building. It has an architectural style all of its own. It lifts New Delhi, a place which, it has to be said, has some failings in other regards. Pure genius goes a long way in place making!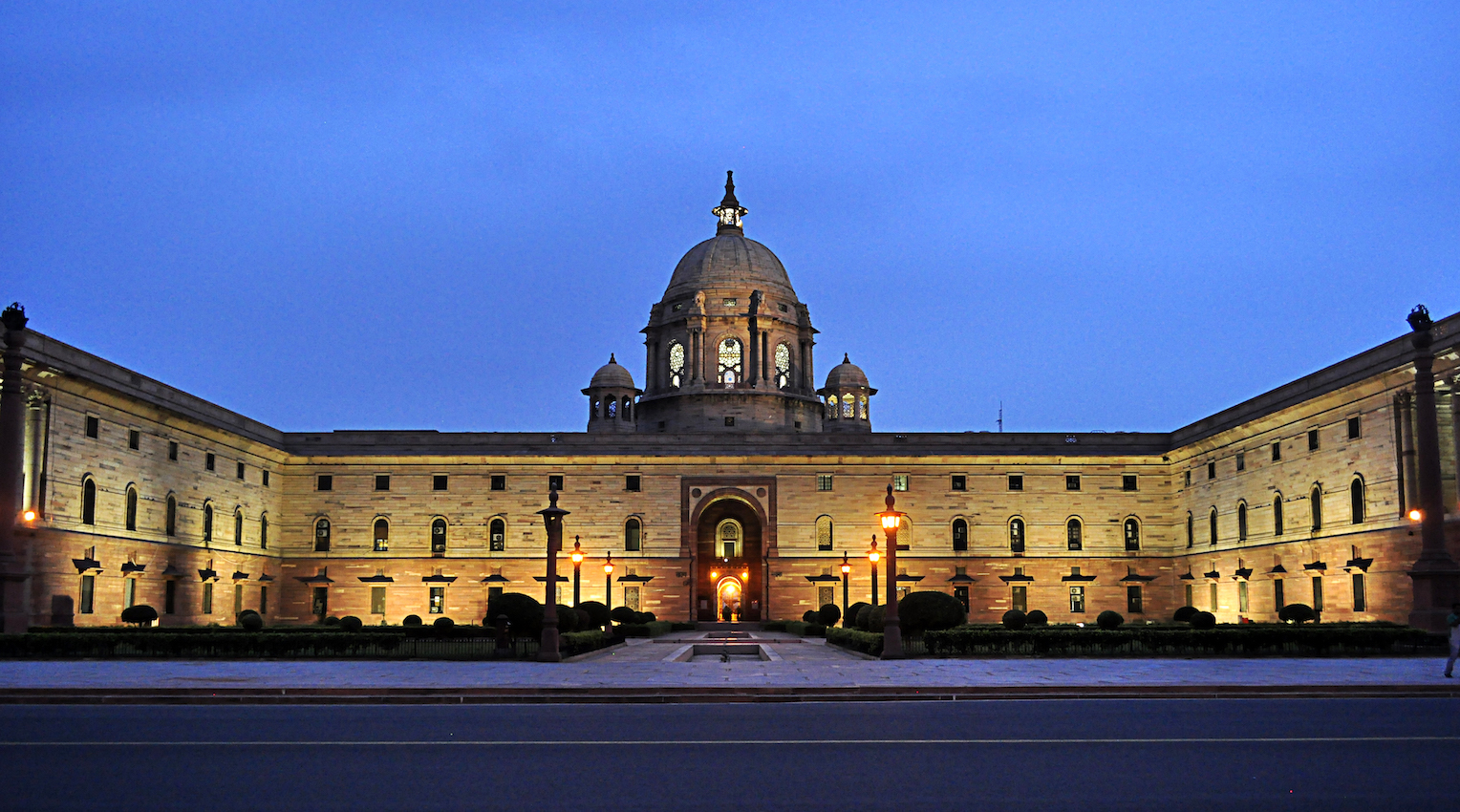 10 out of 10?
These are ten factors that make a city a great place. They are scalable, I think: With modification they can apply to specific areas within cities, neighborhoods and streets. Do all ten factors need to be done well? Probably not; seven or eight would do. Places can be great for different combinations of reasons.
As real estate professionals, we at CBRE are lucky to play a role in the creation of places that will long outlive us. The chance to make or influence major changes to the built environment come along relatively frequently, if not every day. We need to think hard about how we can make our legacy as beneficial as it can be.
Richard Barkham is global chief economist at CBRE.
[i] – Which is not to suggest that I only go to my favorite places; that's not at all true.
[ii] – www.migrationpolicy.org
MORE FROM A VIEW FROM THE TOP: